OSB 3 tongue-and-groove panels
Three-layer oriented strand board (external in the longitudinal direction and transversal in the internal direction), with waterproof properties, tongue and groove 4-sided and approved for structural use in construction (CE marking).
Thanks to their high humidity resistance and low volumetric swelling coefficients, they are particularly suitable for timber decking and lightweight frame construction. They are also commonly used in ceiling, wall and floor cladding, and even in furniture manufacture.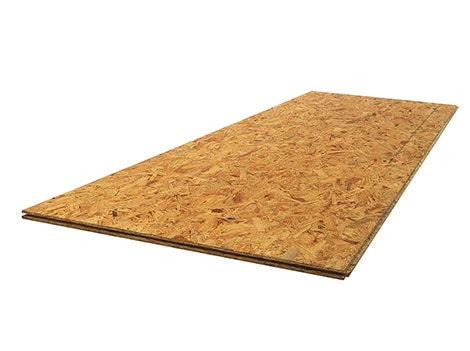 AVAILABLE DIMENSIONS
LENGTH (mm)
WIDTH (mm)
THICKNESS (mm)
2.500
675
15, 18 y 22