Sweet Chestnut boards and planks
Sweet chestnut wood has long been used in joinery, furniture and construction for its beauty, durability, nobility and versatility. Its natural durability and stability position it as a sustainable alternative to tropical woods.
The light and warm tone of sweet chestnut allows it to be used in both traditional settings and in more modern projects, creating in all cases a friendly and welcoming atmosphere.
We also offer other hardwood species such as European oak, ash, maple, cherry, walnut, iroko, sipo, black acacia, lime, beech, birch and alder.
Applications: Joinery, furniture, stairs, flooring and cladding.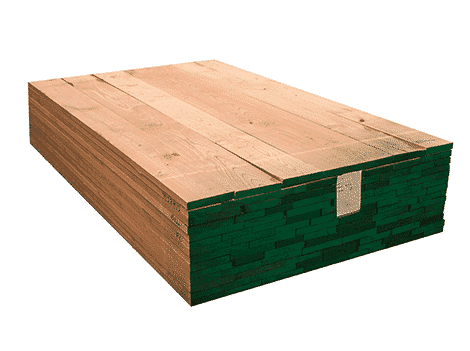 Types of boards and planks
Sweet chestnut wood sawn and edged prior to drying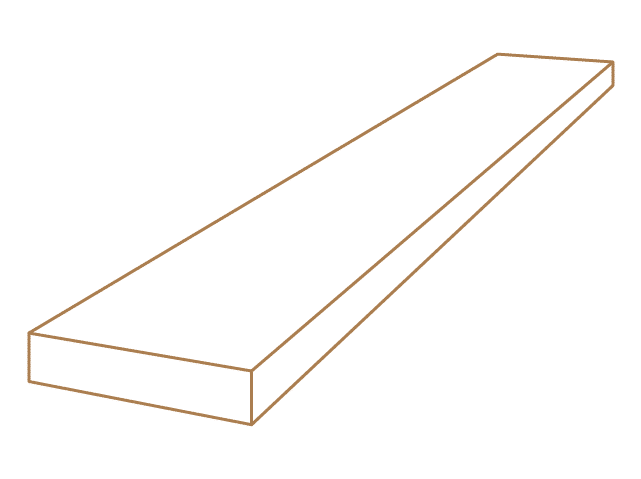 PRE-PLANED BOARDS AND PLANKS
Sweet chestnut wood sawn, dried, edged and pre-planed after drying.
In this way we achieve a perfect squaring, and the pre-planing allows us to better see the singularities of the wood for a good optimisation. The result is a better quality wood with a higher yield.
Available woods and dimensions
DIMENSIONS OF SAWN BOARDS AND PLANKS
WOODS
LENGTH (mm)
WIDTH (mm)
THICKNESS (mm)
Sweet chestnut

Short (<=1.900)
Varied (70 and up)
27, 32, 40, 50, 75, 100
Long (>=2.000)
Quality: AB and BB
DIMENSIONS OF PRE-PLANED BOARDS AND PLANKS
WOODS
LENGTH (mm)
WIDTH (mm)
THICKNESS/PRE-PLANED (mm)
27/25
40/38
52/50
Sweet Chestnut
Short (<=1.900) - Various

Fixed
Long (>=2.000) – Various

Various

Fixed
Various

Quality: AB and BB